An adalimumab biosimilar that gives patients what they need...
HYRIMOZ® is the
biosimilar to
Humira® worldwide1a
Available in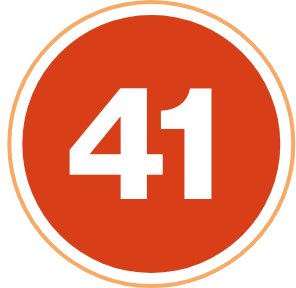 countries2
Prescribed to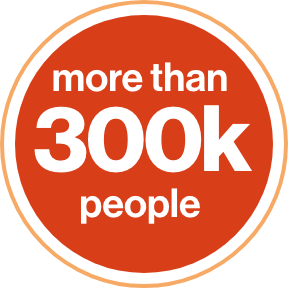 globally3
HYRIMOZ offers all you expect from Humira®, including:
An approved safety and efficacy profile for patients with immunological conditions4
A high-concentration, citrate-free formulation4
Delivery through an autoinjector pen4

Comprehensive support services

Co-pay card and other financial support options

Real results from use in real patients5-8
HYRIMOZ also has the same dosing options as Humira®, so switching is straightforward.4,9
aBased on an analysis of volume of worldwide sales (in KG) for the period March to August 2022. Not all products were available in all countries surveyed. Analysis included Austria, Belgium, Bulgaria, Croatia, Czech Republic, Denmark, Estonia, Finland, France, Germany, Greece, Hungary, Ireland, Italy, Latvia, Lithuania, Netherlands, Norway, Poland, Portugal, Romania, Russia, Slovakia, Slovenia, Spain, Sweden, Switzerland, UK, Ukraine, Algeria, Argentina, Australia, Brazil, Central America, Canada, Chile, China, Colombia, Egypt, Fr. W. Africa, Japan, Jordan, Kazakhstan, Korea, Kuwait, Lebanon, Mexico, Morocco, New Zealand, Peru, Saudi Arabia, South Africa, Taiwan, Turkey, UAE, and US.

Sandoz One Source for HYRIMOZ has you covered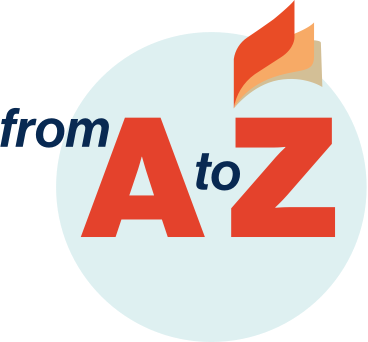 Support for patients
Nurse Ambassadors

Help navigate the insurance process and provide injection training support

Other Financial Support Options

Referral to the Sandoz Patient Assistance Program is available for those who are uninsured or underinsured

Injection Training

1:1 live and virtual options available

In-Home Support

Refill reminders via phone call or text

Welcome Packets and sharps containers delivered directly to patients' homes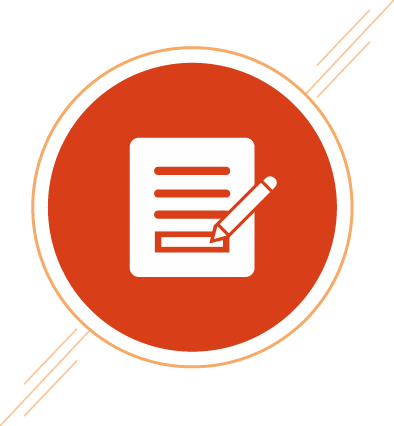 Service Request Form
If you have been prescribed HYRIMOZ, fill out the Service Request Form to access any of the following services: Nurse Ambassador, Welcome Packet, injection training, or sharps container. Questions? Call or text "SERVICES" to 1-833-HYRIMOZ (1-833-497-4669)c
Request services
cMessage and data rates may apply.
3 easy ways

for providers to enroll their patients in Sandoz One Source for HYRIMOZ:

Enroll Online
Click here to complete the online Sandoz One Source Enrollment Form for HYRIMOZ

Enroll via Fax
Download and fax the completed Sandoz One Source Enrollment Form to 1-844-600-0449

Enroll via Phone
Call 1-833-HYRIMOZ (1-833-497-4669) to speak with a live Sandoz One Source for HYRIMOZ Case Manager
Support right from the start
To help patients offset the cost of switching from Humira®, the HYRIMOZ Patient Transition program will provide a one-time reimbursement of $200 to eligible patients in 3 simple stepsd:
Complete the eligibility information at https://portal.trialcard.com/sandoz/hyrimoz.

Upload a copy of a valid HYRIMOZ prescription, filled within the last 90 days, for an approved condition.

Submit the complete eligibility information. Once eligibility has been verified, a $200 healthcare debit card will be sent in the mail.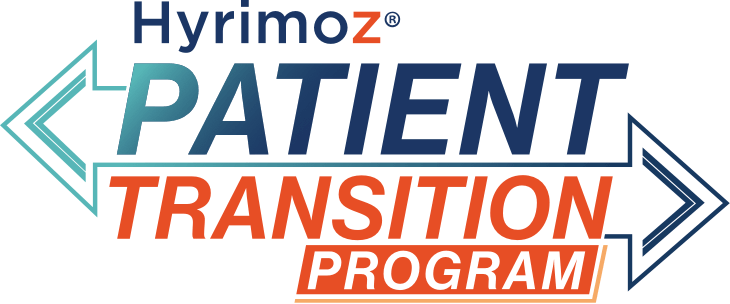 dThe HYRIMOZ® Patient Transition Program provides a one-time reimbursement of costs to patients who transition from Humira® to HYRIMOZ, in the form of a $200 debit card that the patient must certify will be used for healthcare-related expenses. The following are acceptable merchant codes at which the debit cards can be used: 5912 DRUG STORES, PHARMACIES; 8011 DOCTORS – NOT ELSEWHERE CLASSIFIED; 8050 NURSING AND PERSONAL CARE FACILITIES; 8062 HOSPITALS; 8071 DENTAL AND MEDICAL LABORATORIES; and 8099 HEALTH PRACTITIONERS/MED SVCS UNCLASSIFIED. To qualify, a patient must provide proof of a filled HYRIMOZ prescription for an approved indication dated no more than 90 days prior to applying for the Patient Transition Program. Residents of Illinois, Massachusetts, Michigan, Minnesota, Mississippi, and Rhode Island are not eligible. A patient is not eligible if the patient's prescription is paid for, in whole or in part, by any state or federally funded programs, including but not limited to Medicare (including Part D, even in the coverage gap) or Medicaid, Medigap, VA, DOD, or TRICARE, or private indemnity, or HMO insurance plans that reimburse the patient for the entire cost of the patient's prescription drugs, or where prohibited by law. Sandoz reserves the right to rescind, revoke, or amend this offer at any time and without further notice.
The Sensoready pen: Designed with patients in mind
The Sensoready pen training video
Ready for a demonstration? Watch this video to see the Sensoready pen injection experience from start to finish.
A totality of evidence

supports the use of HYRIMOZ across multiple indications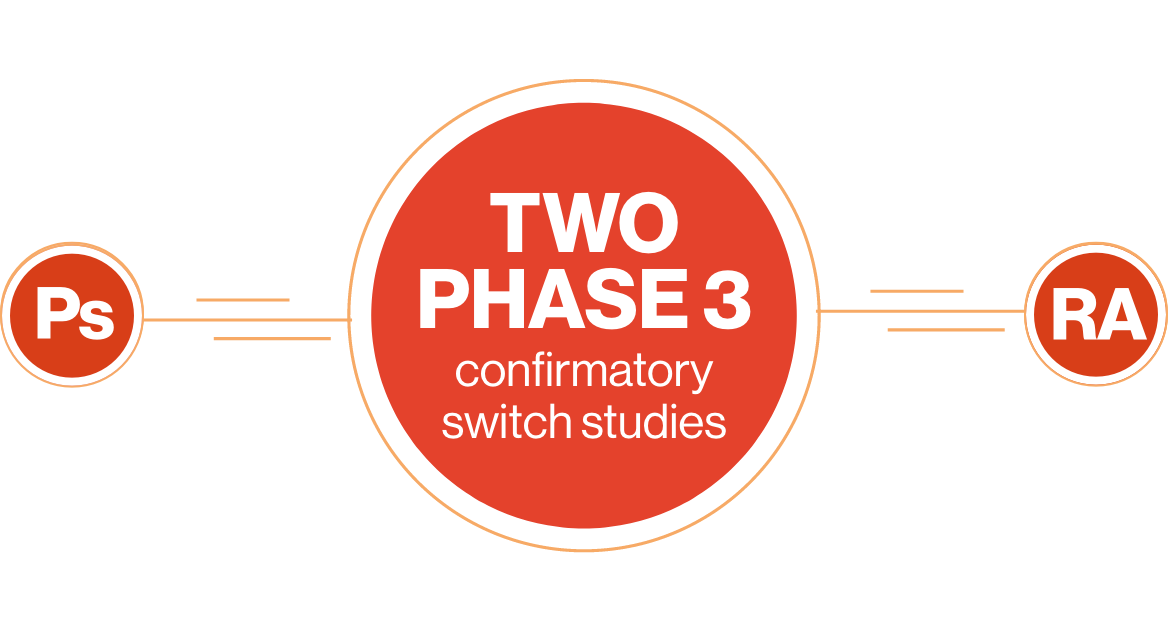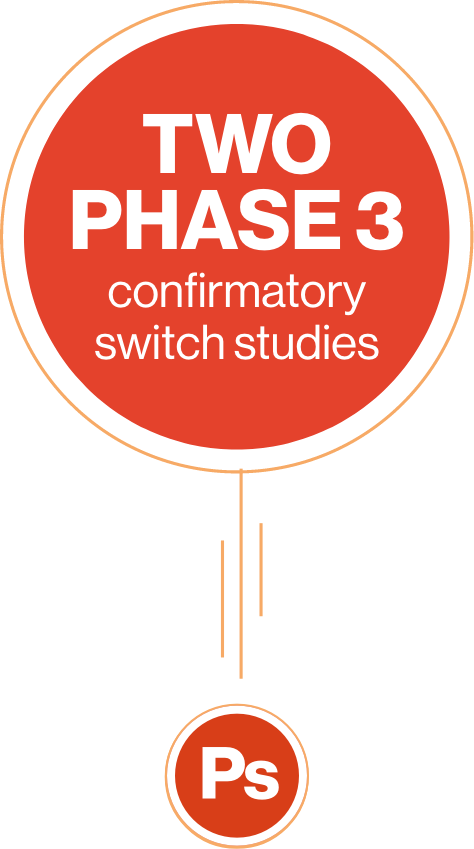 ADACCESS
A 51-week, double-blind, Phase 3, randomized trial of the proposed adalimumab biosimilar in moderate-to-severe plaque psoriasis studying the impact of multiple (4) switches10

ADMYRA
A Phase 3, randomized, double-blind, 48-week efficacy, safety, and immunogenicity trial studying the switch to the biosimilar in patients with moderate-to-severe active rheumatoid arthritis11
Real results, real people:


Real-world studies involving HYRIMOZ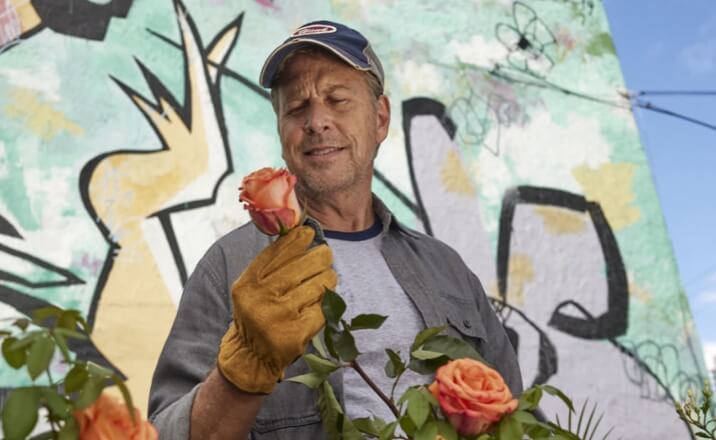 Rheumatology
The DANBIO study examined nonmedical switching to HYRIMOZ in patients with rheumatoid arthritis5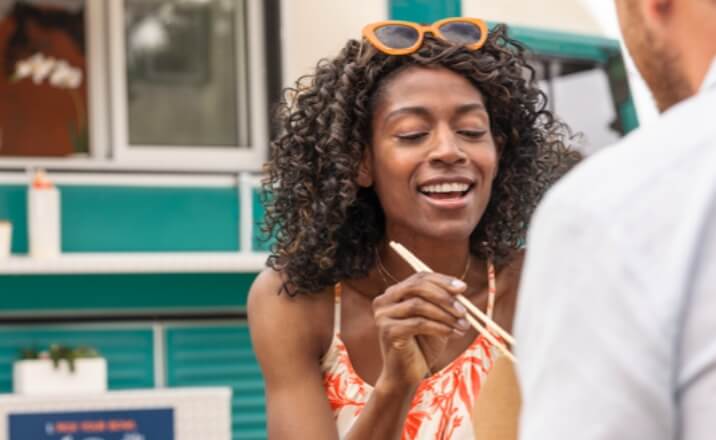 Gastroenterology
Two studies examined the impact of HYRIMOZ in patients with inflammatory bowel disease7,8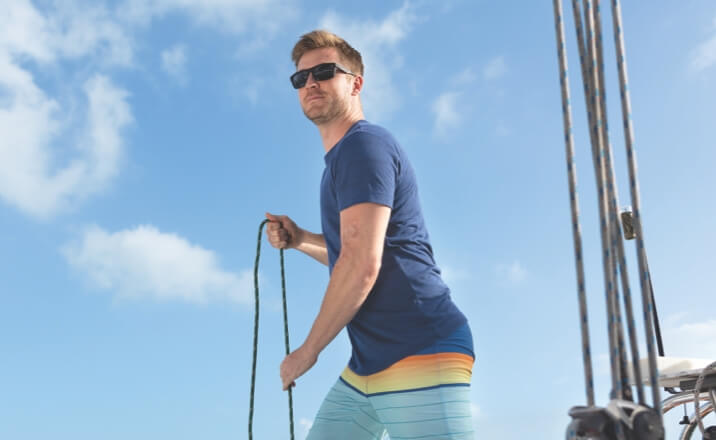 Dermatology
The DERMBIO study examined nonmedical switching to HYRIMOZ in patients with psoriasis6
Important Safety Information and Indications
INDICATIONS: HYRIMOZ® (adalimumab-adaz) injection for subcutaneous use, a prescription medication, is a tumor necrosis factor (TNF)-blocker indicated for:
Rheumatoid Arthritis (RA): Alone or in combination with methotrexate or other non-biologic disease-modifying anti-rheumatic drugs (DMARDs), for reducing signs and symptoms, inducing major clinical response, inhibiting the progression of structural damage, and improving physical function in adult patients with moderately to severely active RA
Juvenile Idiopathic Arthritis (JIA): Alone or in combination with methotrexate for reducing signs and symptoms of moderately to severely active polyarticular JIA in patients 2 years of age and older
Psoriatic Arthritis (PsA): Alone or in combination with non-biologic DMARDs, for reducing signs and symptoms, inhibiting the progression of structural damage, and improving physical function in adult patients with active PsA
Ankylosing Spondylitis (AS): Reducing signs and symptoms in adult patients with active AS
Crohn's Disease (CD): Treatment of moderately to severely active CD in adults and pediatric patients 6 years of age and older
Ulcerative Colitis (UC): Treatment of moderately to severely active UC in adult patients
Limitations of use: The effectiveness of adalimumab products has not been established in patients who have lost response to or were intolerant to TNF blockers.
Plaque Psoriasis (Ps): The treatment of adult patients with moderate to severe chronic Ps who are candidates for systemic therapy or phototherapy, and when other systemic therapies are medically less appropriate. HYRIMOZ should only be administered to patients who will be closely monitored and have regular follow-up visits with a physician
Hidradenitis Suppurativa (HS): HYRIMOZ is indicated for the treatment of moderate to severe HS in adults
IMPORTANT SAFETY INFORMATION:
WARNING: SERIOUS INFECTIONS AND MALIGNANCY
SERIOUS INFECTIONS
Patients treated with adalimumab products, including HYRIMOZ, are at increased risk for developing serious infections that may lead to hospitalization or death. Most patients who developed these infections were taking concomitant immunosuppressants such as methotrexate or corticosteroids.
Discontinue HYRIMOZ if a patient develops a serious infection or sepsis.
Reported infections include:
Active tuberculosis (TB), including reactivation of latent TB. Patients with TB have frequently presented with disseminated or extrapulmonary disease. Test patients for latent TB before HYRIMOZ use and during therapy. Initiate treatment for latent TB prior to HYRIMOZ use
Invasive fungal infections, including histoplasmosis, coccidioidomycosis, candidiasis, aspergillosis, blastomycosis, and pneumocystosis. Patients with histoplasmosis or other invasive fungal infections may present with disseminated, rather than localized, disease. Antigen and antibody testing for histoplasmosis may be negative in some patients with active infection. Consider empiric anti-fungal therapy in patients at risk for invasive fungal infections who develop severe systemic illness
Bacterial, viral, and other infections due to opportunistic pathogens, including Legionella and Listeria
Carefully consider the risks and benefits of treatment with HYRIMOZ prior to initiating therapy in patients with chronic or recurrent infection.
Monitor patients closely for the development of signs and symptoms of infection during and after treatment with HYRIMOZ, including the possible development of TB in patients who tested negative for latent TB infection prior to initiating therapy.
MALIGNANCY
Lymphoma and other malignancies, some fatal, have been reported in children and adolescent patients treated with TNF blockers including adalimumab products. Post-marketing cases of hepatosplenic T-cell lymphoma (HSTCL), a rare type of T-cell lymphoma, have been reported in patients treated with TNF-blockers including adalimumab products. These cases have had a very aggressive disease course and have been fatal. The majority of reported TNF blocker cases have occurred in patients with Crohn's disease or ulcerative colitis and the majority were in adolescent and young adult males. Almost all these patients had received treatment with azathioprine or 6-mercaptopurine (6–MP) concomitantly with a TNF blocker at or prior to diagnosis. It is uncertain whether the occurrence of HSTCL is related to use of a TNF blocker or a TNF blocker in combination with these other immunosuppressants.
WARNINGS AND PRECAUTIONS
Serious Infections
Do not start HYRIMOZ during an active infection, including localized infections
If an infection develops, monitor carefully, and stop HYRIMOZ if infection becomes serious. Drug interactions with biologic products: A higher rate of serious infections has been observed in RA patients treated with rituximab who received subsequent treatment with a TNF blocker. An increased risk of serious infections has been seen with the combination of TNF blockers with anakinra or abatacept, with no demonstrated added benefit in patients with RA. Concomitant administration of HYRIMOZ with other biologic DMARDs (eg, anakinra or abatacept) or other TNF blockers is not recommended based on the possible increased risk for infections and other potential pharmacological interactions
Patients 65 years of age and older, patients with co-morbid conditions and/or patients taking concomitant immunosuppressants, may be at greater risk of infection
Invasive fungal infections: For patients who develop a systemic illness on HYRIMOZ, consider empiric antifungal therapy for those who reside or travel to regions where mycoses are endemic
Malignancies
In clinical trials, incidence of malignancies was greater in adalimumab-treated patients than in controls
Consider the risks and benefits of TNF blocker-treatment, including HYRIMOZ, prior to initiating therapy in patients with known malignancy
Non-melanoma skin cancer (NMSC) was reported during clinical trials for adalimumab-treated patients. Examine all patients, particularly those with a history of prolonged immunosuppressant or PUVA therapy for the presence of NMSC prior to and during treatment with HYRIMOZ
In the adalimumab clinical trials there was an approximate 3-fold higher rate of lymphoma than expected in the general US population. Patients with chronic inflammatory diseases, particularly those with highly active disease and/or chronic exposure to immunosuppressant therapies, may be at a higher risk than the general population for the development of lymphoma, even in the absence of TNF blockers
Post-marketing cases of acute and chronic leukemia have been reported in association with TNF-blocker use. Approximately half of the post-marketing cases of malignancies in children, adolescents, and young adults receiving TNF blockers were lymphomas; other cases represented a variety of different malignancies and included rare malignancies usually associated with immunosuppression and malignancies that are not usually observed in children and adolescents
Hypersensitivity Reactions
Anaphylaxis or serious allergic reactions have been reported following administration of adalimumab products. If an anaphylactic or other serious hypersensitivity reaction occurs, immediately discontinue administration of HYRIMOZ and institute appropriate therapy
Hepatitis B Virus Reactivation
Use of TNF blockers, including HYRIMOZ, may increase the risk of reactivation of hepatitis B virus (HBV) in patients who are chronic carriers. Some cases have been fatal
Evaluate patients at risk for HBV infection for prior evidence of HBV infection before initiating TNF blocker therapy
Exercise caution in patients identified as carriers of HBV and closely monitor during and after HYRIMOZ treatment
In patients who develop HBV reactivation, stop HYRIMOZ and initiate effective anti-viral therapy. Exercise caution when resuming HYRIMOZ after HBV treatment
Neurologic Reactions
Use of TNF-blocking agents, including adalimumab products, has been associated with rare cases of new onset or exacerbation of central nervous system and peripheral demyelinating disease, including multiple sclerosis (MS), optic neuritis, and Guillain-Barré syndrome
Exercise caution when considering HYRIMOZ for patients with these disorders; discontinuation of HYRIMOZ should be considered if any of these disorders develop
Hematological Reactions
Rare reports of pancytopenia, including aplastic anemia, have been reported with TNF-blocking agents. Medically significant cytopenia has been infrequently reported with adalimumab products
Consider stopping HYRIMOZ if significant hematologic abnormalities occur
Heart Failure
Worsening and new onset congestive heart failure (CHF) has been reported with TNF blockers. Cases of worsening CHF have also been observed with adalimumab products; exercise caution and monitor carefully
Autoimmunity
Treatment with adalimumab products may result in the formation of autoantibodies and, rarely, in the development of a lupus-like syndrome. Discontinue treatment if symptoms of a lupus-like syndrome develop
Immunizations
Patients on HYRIMOZ should not receive live vaccines
Pediatric patients, if possible, should be brought up to date with all immunizations prior to initiating HYRIMOZ therapy
Adalimumab is actively transferred across the placenta during the third trimester of pregnancy and may affect immune response in the in utero exposed infant. The safety of administering live or live-attenuated vaccines in infants exposed to adalimumab products in utero is unknown. Risks and benefits should be considered prior to vaccinating (live or live-attenuated) exposed infants
ADVERSE REACTIONS
The most common adverse reactions (incidence >10 %): infections (eg, upper respiratory, sinusitis), injection site reactions, headache, and rash.
Please see full Prescribing Information for HYRIMOZ, including Boxed Warning and Medication Guide.
To report SUSPECTED ADVERSE REACTIONS, contact Sandoz Inc. at 1-800-525-8747 or FDA at 1-800-FDA-1088 or www.fda.gov/medwatch.